Claire Weiss, MA, RCC
I'm a Registered Clinical Counsellor with a professional focus on addictions, trauma, anxiety/depression, and my life has been devoted to helping people recover from painful relationships and other difficult life circumstances. I hold a Bachelor's degree in Psychology from University of Victoria, and a Master's degree in Counselling Psychology from Trinity Western University.
I offer a holistic and integrative approach to counselling which highlights
empowerment
and
healing
; my priority is to treat the whole person, with emphasis on bringing all parts into balance. In my work I draw from attachment-based therapies including emotion-focused therapy, internal family systems, and somatic therapies; my approach is
inclusive, progressive
, and
evidence-based
.
Through my own
personal
and
extensive professional experience
, I have a deep understanding and appreciation for how complicated, messy, and challenging life can be, and I consider it a great privilege to love and support other people in my work as a counsellor. With a warm and compassionate presence, I provide a safe and confidential space where clients can work through personal challenges towards emotional, mental, and physical, and spiritual wellness
My experience has included serving clients and the general public as:
Graduate Program Course Instructor - Addictions Counselling
Supervisor of Student Counselling Services at a private post-secondary institution in Abbotsford BC.
Clinical Addictions Counsellor at a world-class residential addiction treatment facility in Koh Chang, Thailand
Program Director of a private women's residential addiction treatment facility
A frequent presenter of professional development seminars and workshops, speaking at community agencies in areas of addiction, anxiety, trauma, and healthy relationships
Public motivational speaker on living well in long-term recovery
Advisory Board Member of a private addiction treatment and life skills academy
​
Powered by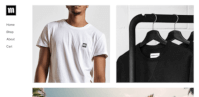 Create your own unique website with customizable templates.