Resources
Trauma & PTSD
Meditation
Meditation Oasis
- Listen to dozens of meditation podcasts online, or download to your Mp3 player/phone for free (also available at ITunes).
MeditationPodcast.com
- Another great source of meditation audio files, also available for download (and on ITunes).
Mindfulness
Calming, Grounding & Relaxation
Addiction
Chronic Pain
Depression & Anxiety
Relationships
Sleep & Self-Care
Recommended Reading
Powered by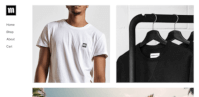 Create your own unique website with customizable templates.